How to Detect and Avoid Cyber Attacks in a Shared Hosting Environment
How to Detect and Avoid Cyber Attacks in a Shared Hosting Environment In today's interconnected world, cyber-attacks are unfortunately inevitable. As information becomes more widely available, so is the potential for cyber attackers to steal your data. Many enterprises have been significantly disrupted due to these attacks, which have put critical data at risk.
You may ask how to identify and prevent these attacks in a shared hosting environment.
It is critical for enterprises working in a shared hosting environment to understand how to detect and prevent these assaults.
This tutorial will teach you how to detect and prevent cyber assaults in a shared hosting environment.
How to Protect Yourself from Cyber Attacks in a Shared Hosting Environment
Once you've confirmed that your website was the victim of a cyber assault, it's time to take preventative measures.
Implementing cybersecurity precautions in a shared hosting environment is difficult since all hosting accounts operating on nameservers may use different CMSs.
Hosting accounts may use different security setups and services, making it challenging to create watertight security measures.
You can also take precautions to avoid cyberattacks in a shared hosting environment.
Use two-factor authentication.
2-Factor Authentication is an excellent security feature that aids in the prevention of illegal website access. It also provides adequate defence against brute force attacks.
Implementing 2-factor authentication will help you keep your website safe, even though it is not always possible in shared hosting situations.
Install Google Authenticator (or another smartphone software) on all devices used by website administrators.
Install plugins for website security.
Security plugins on your website protect you from DDoS attacks, malware infestations, spamming, phishing, and other threats.
Security plugins like Wordfence and Sucuri are excellent choices if you need malware scanning, spam prevention, firewall installation, and other features.
PHP execution should be prevented in unknown folders.
The hacker will do this to insert malicious code onto your site and take it over.
To avoid being exploited by hackers, prevent PHP from operating in unknown folders. MalCare and other plugins can be used to stop unknown PHP runs automatically. You can also learn how to stop PHP execution manually.
Examine websites for flaws.
Vulnerability scans are a crucial aspect of cyberattack prevention. They assist you in determining where to prioritise before hackers exploit flaws.
Depending on how frequently you update your plugins, you should conduct a scan at least once a month.
For website vulnerability scans, the best options are a paid solution like Sucuri SiteCheck or a free option like Mozilla AMP Validator. You may also use Google's vulnerability scanner to find and fix vulnerabilities on your website before hackers exploit them.
Configure Web Application Firewalls
Web application firewalls are software applications that guard against application-level threats and data tampering.
A web application firewall protects your website from malicious scripts, malware, and SQL injection attacks. This is one of the most effective techniques to safeguard your website against intrusions.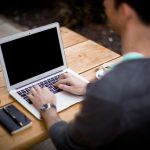 Make use of modern security measures.
SSL certificates, CSP or content security policy (CSP), code signing, and other security measures can also defend your website from cyberattacks.
Keep your web programmes, plugins, and themes up to date.
Updating your web apps, plugins, and themes is critical when new patches are issued.
This is because newer versions may have security improvements that protect you against cyberattacks. Before updating, check for updates from the plugin or theme suppliers so that you can include the most recent bug fixes.
Examine your hosting alternatives.
Examining your hosting options is critical since it will assist you in locating a web host that provides the best protection against cyberattacks.
You can conduct online research to find several hosts and compare their features, pricing plans, and level of security.
Reduce your chances of being hacked.
A complete website backup is critical for lowering your chance of getting hacked. You should always back up your website so that if the worst happens and someone hacks into it, you can recover it.
In this manner, you can reduce the impact of a hacking assault on your firm while still ensuring that any lost data can be recovered.
The post How to Detect and Avoid Cyber Attacks in a Shared Hosting Environment appeared first on https://gqcentral.co.uk