Long Island Limo Service: Are you visiting Long Island for the first time? Are you a visitor who has already visited Long Island and still enjoys the area? You may be sure that the city has many attractions and rich culture. Ace Limousine can provide you with the best Long Island Limo Service to guarantee everything goes as planned.
Long Island, a massive island in southeastern New York State with a dense population, is well-known for its size and density. Beautiful sites include Montauk Point State Park and Jones Beach State Park, as well as the Atlantic shore, which provides for Fire Island. The North Fork, which is located on the east end of the island, is home to a number of vineyards that you may visit. The Hamptons are well-known for their opulent mansions, antique stores, and fashionable restaurants. There are several fascinating and wonderful things to do on Long Island. You don't have to worry about transportation when you work with Ace Limousine. We can assist you in arranging the best Long Island Limo Service to make your journey enjoyable and stress-free.
Long Island's Best Limousine Service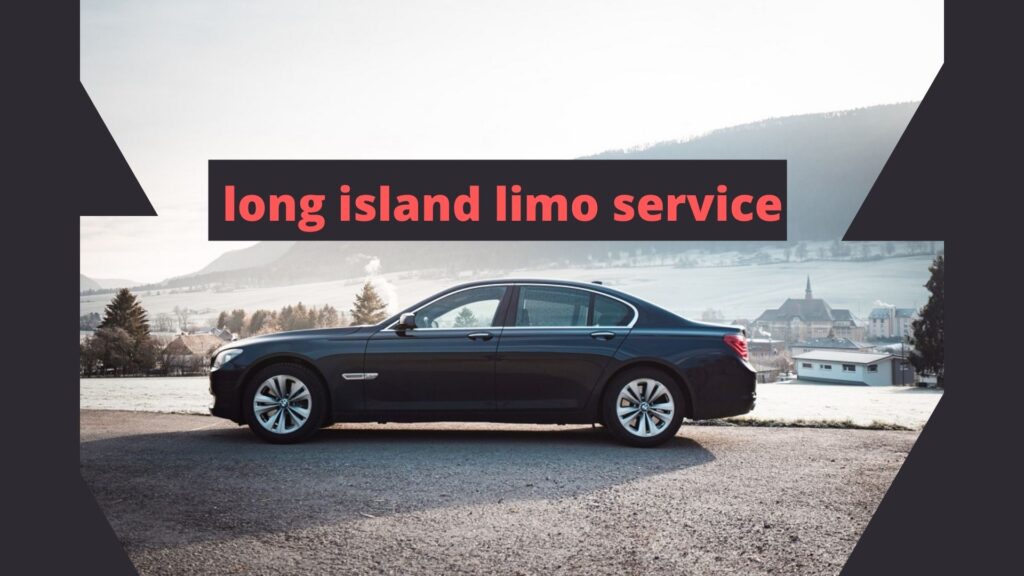 Ace Limousine was founded in 1967 and has evolved with the times since then. Our collection of luxury limos and town cars is the largest in the region, earning us the title of Best Limo Long Island. We also offer an up-to-date indoor facility. For your group of friends, we have a magnificent selection of new 6, 8, 10, and 14-passenger limos, party buses, and specialty cars, like the Rolls Royce Princess and Antique Cadillac.
Ace Limousine is headquartered in Levittown, New York. For individuals and private parties, we provide dependable and elegant limousine service, as well as executive coach service. Our Long Island wedding limos are preferred by astute couples from Nassau and Suffolk counties. Year after year, Long Island parents prefer our safe prom limos for high school kids. Our corporate limousine services provide ground transportation to Long Island and New York-based businesses all year. Ace Limousine also provides elite airport transportation from JFK, LaGuardia, and Islip MacArthur airports for both individual and business clients. Our limo service is absolutely unrivalled!
Long Islanders like our leisure limousine and party bus services for all of their life's milestones. There are alternatives for family reunion limos, retirement party limousines, and bar mitzvah/bat mitzvah limousines. Limos may also be used for bachelor and bachelorette parties, Long Island weddings, Yankee Stadium party bus services, Citi Field bus service, and an Atlantic City Tour bus to the East Coast casino capital.
Ace Limousine, as the Finest Limo Long Island, provides the best in transportation technology and service. Our firm has been in the limousine business for over 54 years. We offer one-of-a-kind transportation experiences at the most competitive pricing in the limousine and transportation sectors.
Our vehicles are ideal for weddings and proms, a night on the town, wine tours, a night out, shuttling, long-distance excursions with coach buses, and any other special occasion.
Get the best Long Island limo service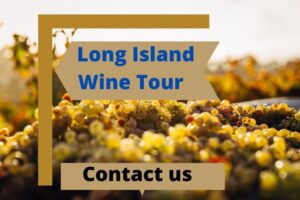 Ace Limousine is the Best Limo Service Long Island because you may customize the experience to your specifications and demands. You may select from a range of fleets to fit your specific requirements. We can provide exclusive luxury transportation for up to 50 passengers in town cars and buses, as well as the most opulent stretch limos and limousines available in the industry. Passenger vans, Escalades, and a variety of other cars may be rented. Ace Limousine can handle any event, big or little, personal or professional.
We have updated and improved our cars to give the highest level of luxury and comfort. Our customised vehicles will provide you with an unforgettable experience.
Your occasion will be one to remember if you choose Ace Limousine. We provide bespoke Long Island Limo wine excursions as well as business event ideas such as birthdays, anniversaries, and weddings. We are much more than our limos. Best Limo Service Long Island specializes in making your wedding day flawless. Our customer service abilities will exceed all expectations, whether you want a personalized wine tour for your anniversary, birthday or to transport you to the airport. It is an excellent method to reduce the cost of your Long Island vacation. We have over 25 quality, licensed automobiles on hand that is insured and ready to assist you. We will be able to accommodate all of your needs for any event.
There are no other limousine services that can compete with Ace Limousine. We will supply you with whatever you want, whether you want to leave a lasting impression or indulge yourself. With our support, you can make your next event a success.
Here's a rundown of all we have to offer:
Ace Limousine takes pleasure in delivering high-quality automobiles for weddings and other special events. We have a large selection of Rolls Royce vehicles, including antique and wedding cars. All of our vintage and bridal models are kept in excellent condition. The ideal wedding automobile features smooth curves and a smooth ride. In the upgraded versions, the most significant additions are air conditioning and plasma TVs.
• Exotic Automobiles:
Exotic vehicles are ideal for a variety of events, including corporate travel and a night out with your pals. All exotic vehicles are white and have luxury features. These buses are completely equipped with a TV/DVD player, cutting-edge sound systems with iPod and MP3 plug-ins, bespoke lighting, and bar service sections.
• Limousine Service
If you are a party animal with a huge budget, there is the option of renting party buses. The smallest party bus can accommodate 18 people, while the biggest model can accommodate 40. These buses may be utilized for a variety of occasions, including prom. Private rentals on minibusses, coaches, limousines, and party buses are available. In addition, we provide party buses, shuttles, limousine rentals, and small shuttle vans. Bathrooms are available on all-party buses that transport 30 or more people. Party buses also include a Bluetooth-enabled audio system. On Party Buses, private walls are available to give privacy. Your chauffeur, on the other hand, may still be able to observe you to assure safety.
• Limousines
Our fleet of luxury and stylish limos will give the ideal bachelorette party experience. There are several limousines to choose from, including the Towncar, Chrysler 300, Navigator (black and white), Expedition, Hummer transformer, and Suburban Limo.
The search for Long Island Limousine Service has come to an end.
Long Island is home to a plethora of tourist attractions that are accessible to both locals and visitors. Among the most well-known attractions are:
1. Oheka Castle: You should see the Oheka Castle, which is located on Huntington's 443-acre estate at 135 W Gate Drive Huntington, NY 11733. It's the perfect location to live out your fantasies. It's a lovely castle, with a lush lawn and luxurious chambers. The castle is an ideal location for a honeymoon. Everything you need to make your trip unforgettable is available. Oheka Castle is adjacent to several restaurants and pubs, as well as spas and entertainment options. How are you going to get there? Ace Limousine will handle all of your transportation needs by providing the most economical Long Island Limousine Service.
2. Long Island Wine Country: Long Island Wine Country has risen in popularity over the years and is now a famous tourist destination. If you are interested in wine and the wine-making process, this is a fantastic location to visit. Because of the number of wineries and vineyards on the North Fork, you can go to the heart of New York's wineries and vineyards. You may be interested to know that Long Island has over 4000 wineries, so you will have plenty of selections. You can visit as many of these wineries and vineyards as you have time for. Our limo service will take you securely to all of your locations in comfort and elegance. While in a wine region, you will get the opportunity to taste the wines and eat wonderful meals. While you're here, you may also enjoy the beautiful sandy beaches and sunshine.
3. The Hamptons: The Hamptons have a variety of great eating options, gorgeous landscape, and entertainment. It is ideal for holidays full of adventure. The beach and everything it has to offer will be the highlight of your trip. You may also enjoy the destination's exciting and fast-paced activities, such as live music, theatre, and exceptional food.
4. Sea Girt, New Jersey: The lovely hamlet of Sea Girt is worth a visit since it is located along magnificent white sandy beaches. It is an ideal location for a romantic break. Many top-tier restaurants, beautiful eateries, and bars provide delectable drinks, making it the ideal weekend destination.
Ace Limousine is the most cost-effective and easily accessible Long Island Limousine Service. We are the most cost-effective option to get to JFK or La Guardia Airports. We provide additional savings if you need to make round-trip reservations.
Our pricing is straightforward, dependable, and precise. There is no surcharge pricing; the amount we quote you is the price you will pay. Get a quotation and a discount to get you to the airport as soon as feasible and as cheaply as possible.
If you are traveling alone, you can join one of our regular airports runs from your house. Alternatively, you may rent a car in town for a private or private run. Ace Limousine is great for large parties. You may travel in luxury comfort with your family, friends, or small groups, such as on a business trip, bachelorette weekend, or in a stretch limousine that carries up to 20 people.
Larger groups can also be accommodated. You may reserve one of our party buses for parties of 14 to 40 people or a minibus for groups of 24 to 33 people. Our big coach can transport parties of up to 40 people.
We can make traveling to the airport less stressful. Ace Limousine can get you there at the most affordable price. Call us right now for a price and to book a reservation.